Post by beakerboysracing on Jun 8, 2008 18:40:58 GMT -6
Hey guys,
Just got back from Indianapolis, In. for the National RA race to commirate the 100 year anniversary of Royal Ambassadors. It was a huge success! I want to thank Frank Green of Make Tracks in Tennessee(www.raracers.com and all his crew and everyone from RA chapters from around the country that helped for putting on such a great event. It was alot of fun and we raised alot of money for World Hunger and hopefully spread the GOOD NEWS of Christ to many people.
I also wanted to thank the following people for all the help they gave me and my son that enabled us to be successful at this event:
Racerx- for all the great tools and advise! ;D
DerbyDoc(Tory Johnson)- for the great products ;D
Maximum Velocity(Randy Davis) for all the great products and advise. ;D
and--
Proquest(Steve) for spending hours on the phone with me over the last few months throwing ideas back and forth and lending your expertise to me that I truly believe enabled us to do so well. I can't thank you enough Steve!!!!! ;D ;D
Now on to the results!
This is my son Chandler who won 3rd place in the Lads Division for speed. Third fastest car in the NATION!!!!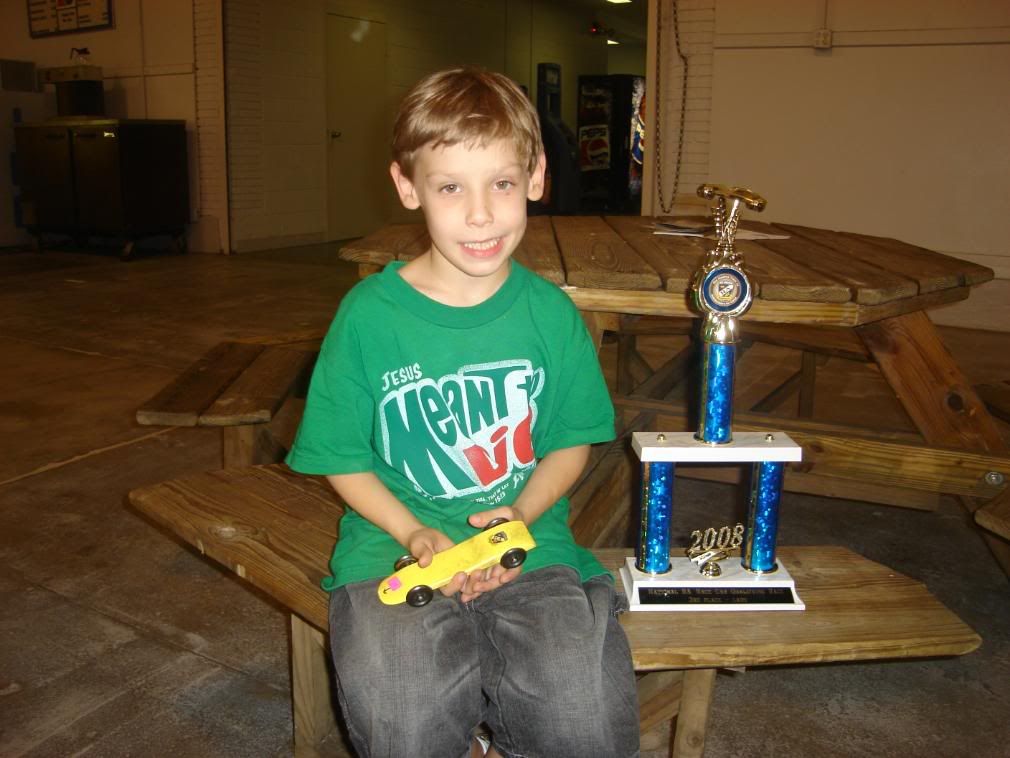 This is my oldest son Tristan who won 3rd place for Show and Shine.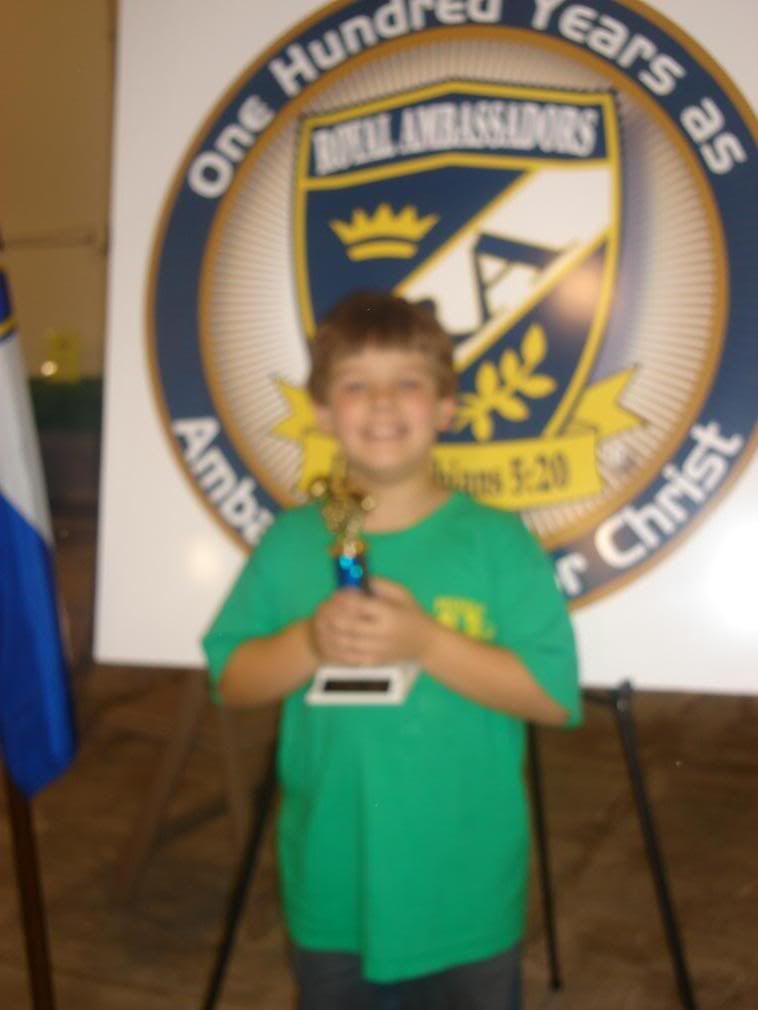 Here is the winning car. I would like to think we could have done better but there were some fast cars there from all over the country, so I am please with some hardware to take home. Congrads Chandler!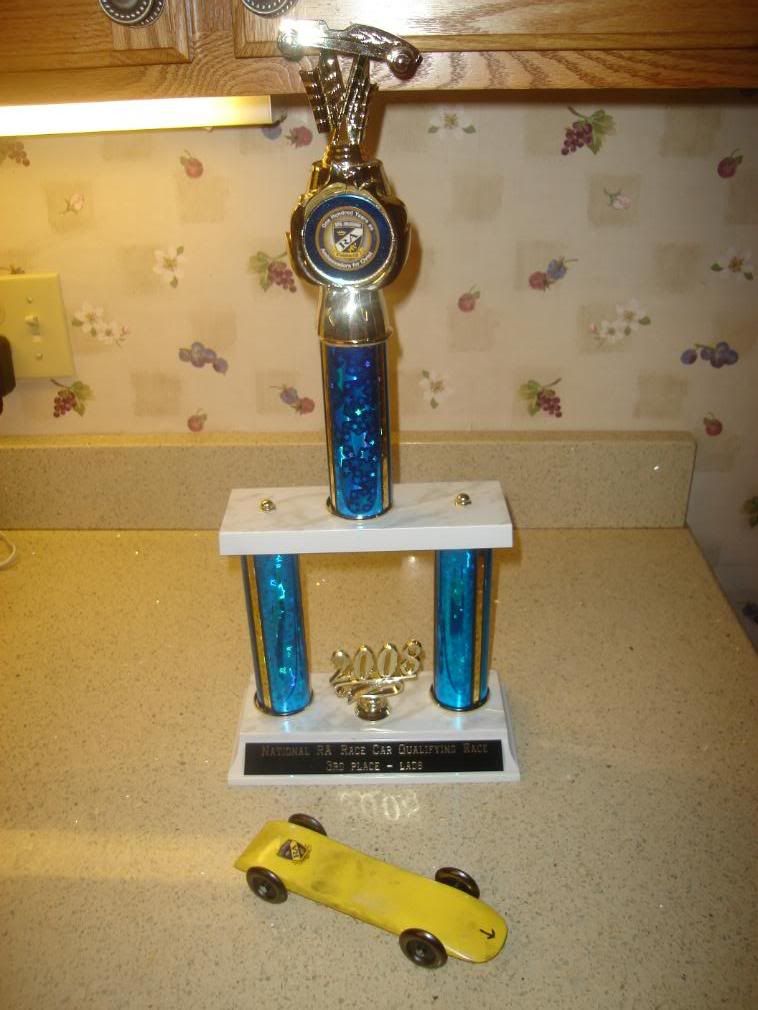 Was really not expecting this one but we will take it! Congrads
Tristan!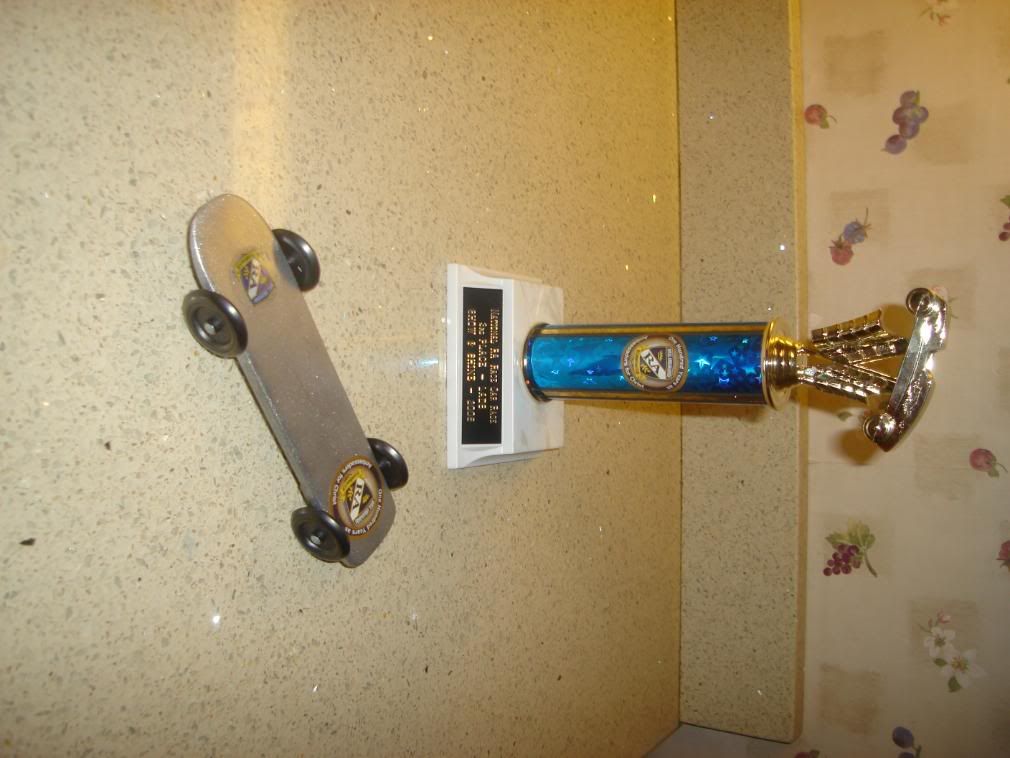 Here are the cars we built and took to the race.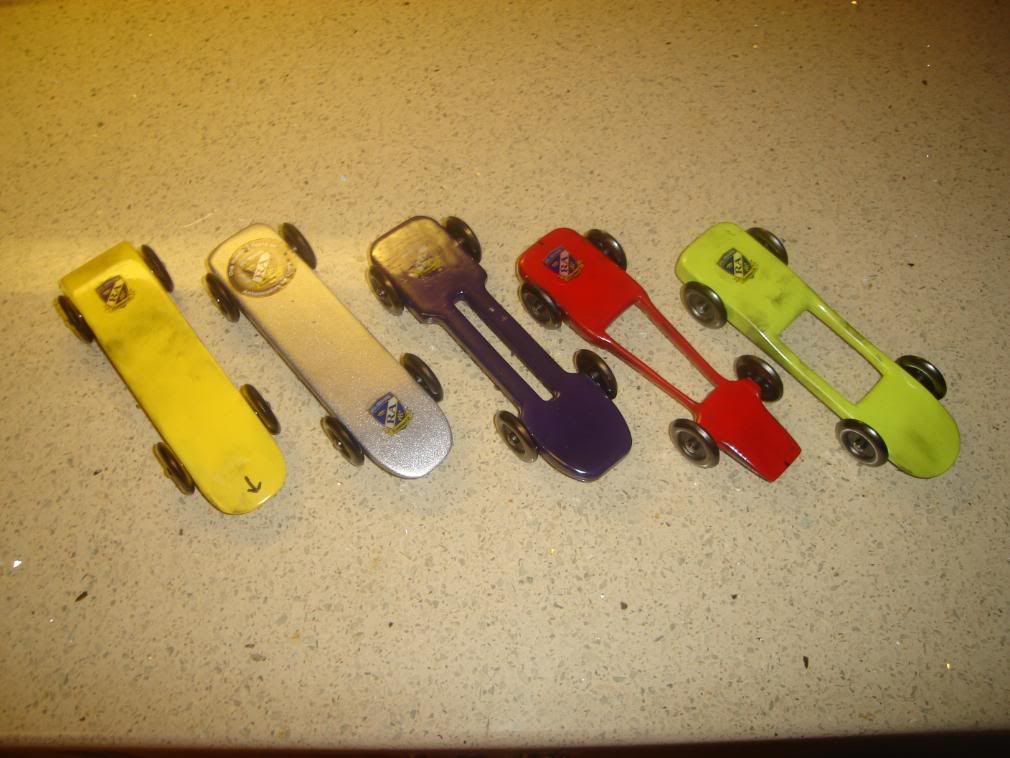 This is a picture of all the Georgia winners. If you have ever wanted to put a face with the name, I'm the good looking guy in the back row wearing a red shirt.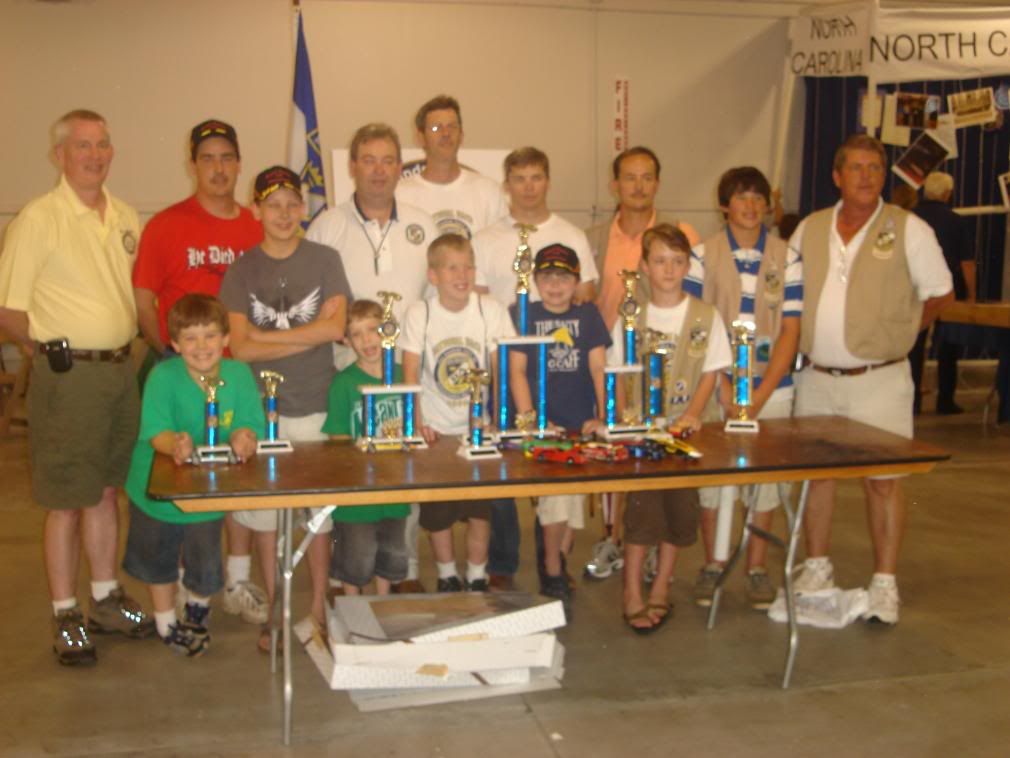 Here are the cars in the different classes for Show and Shine. Ther are some really cool cars!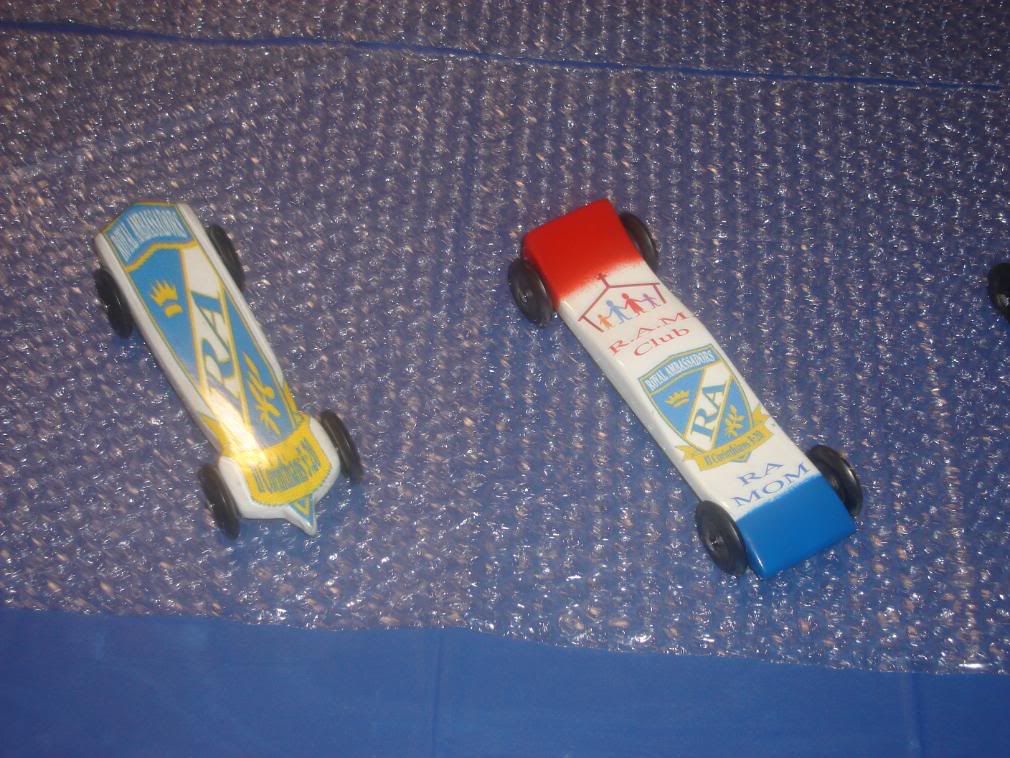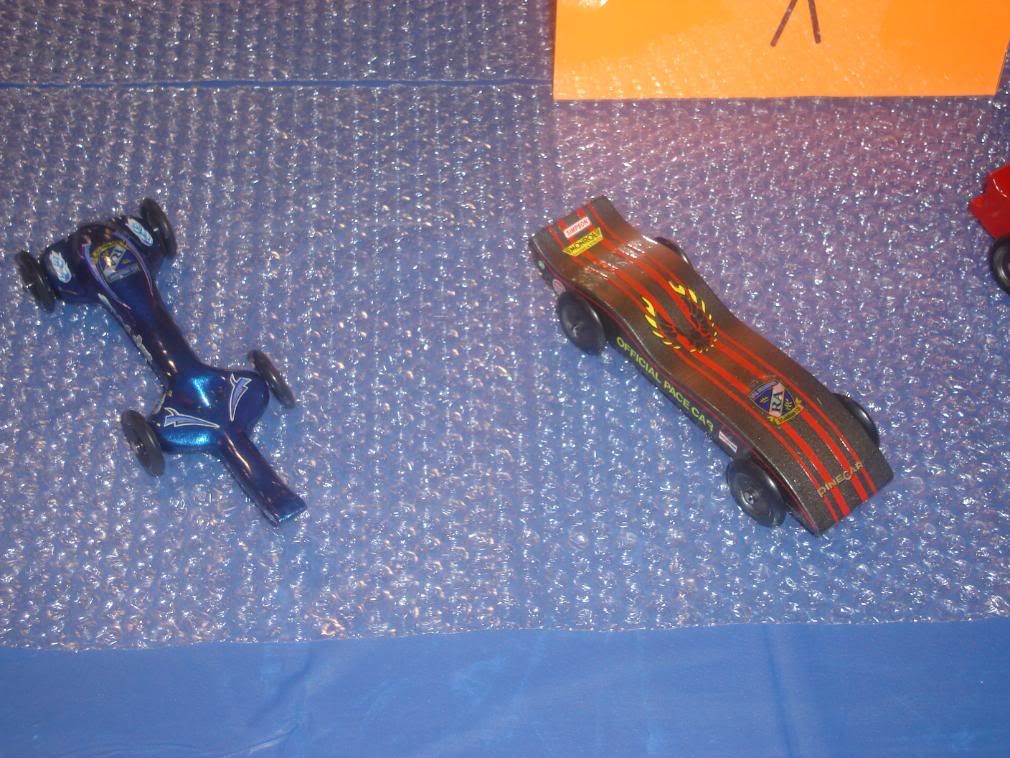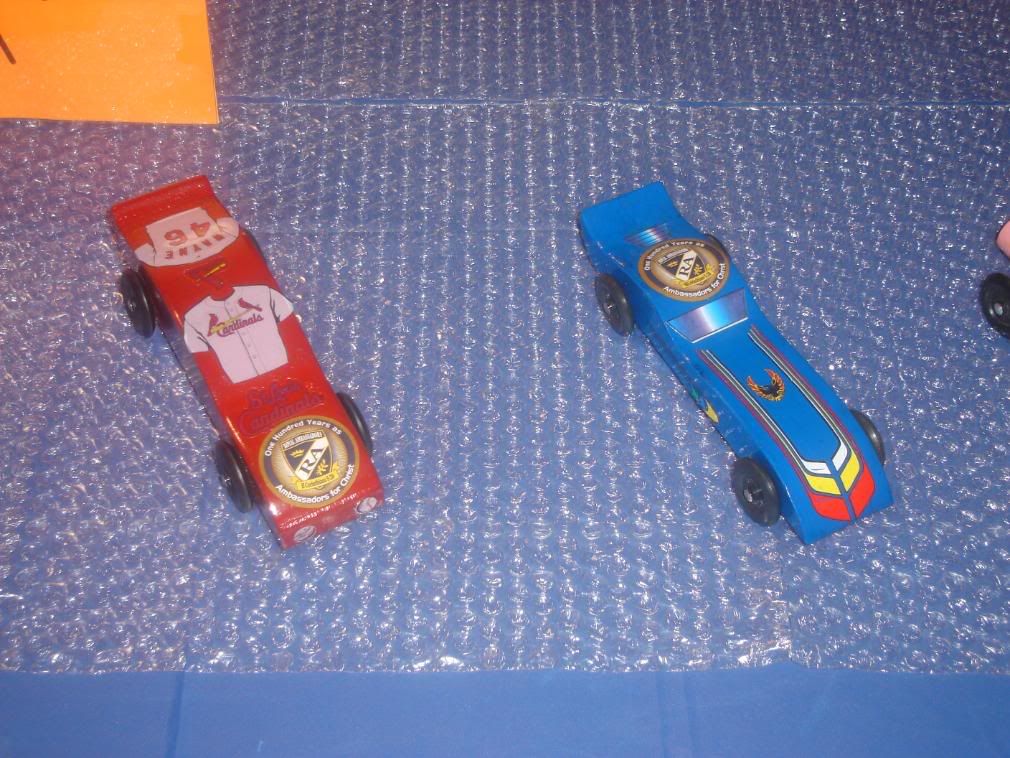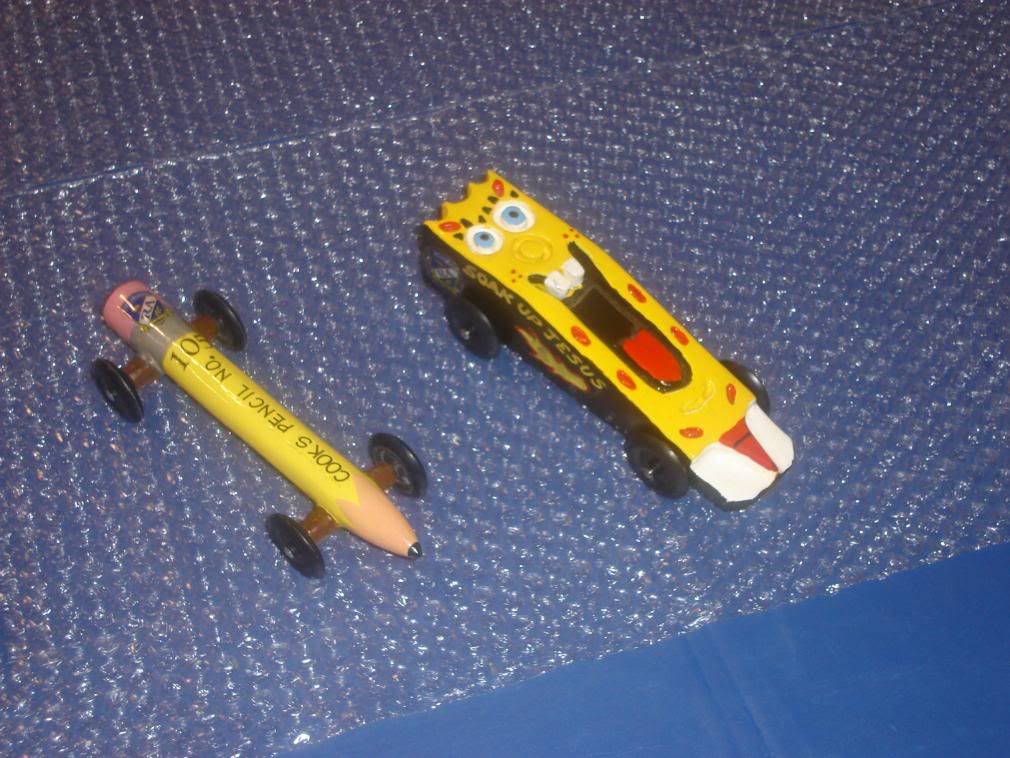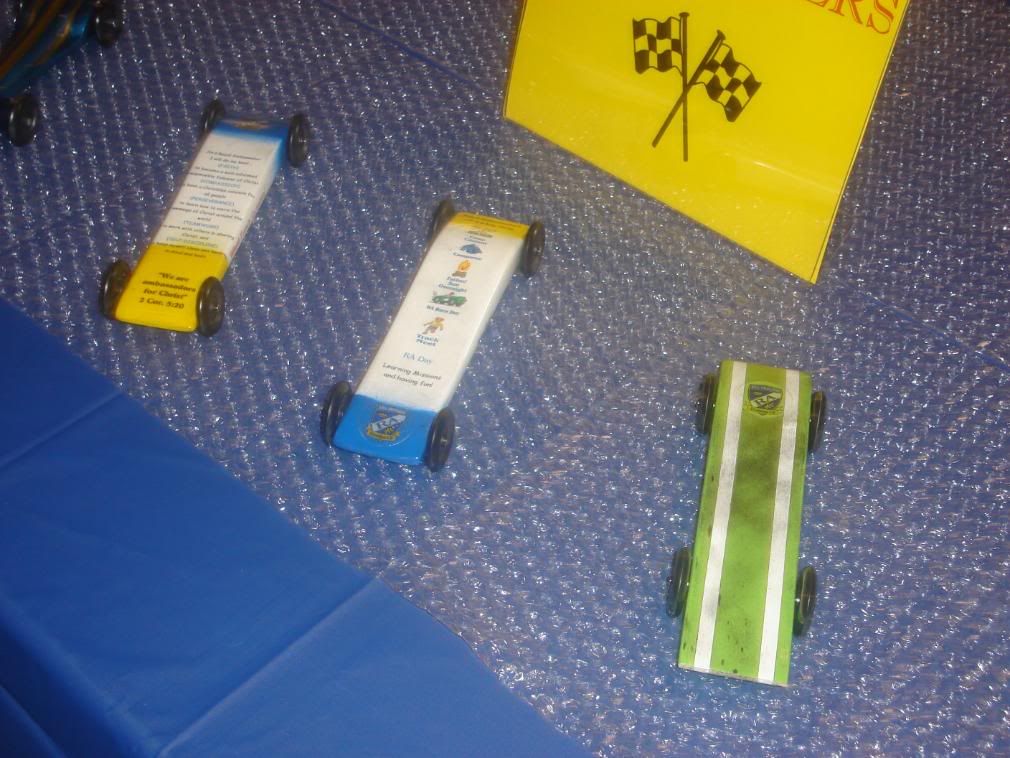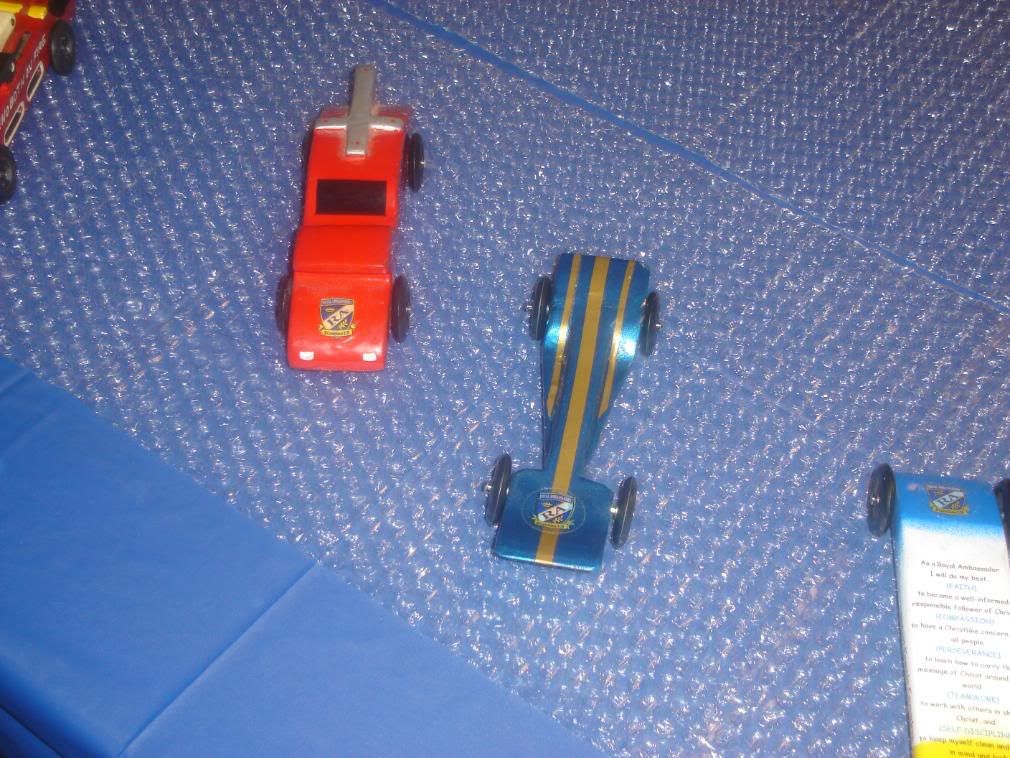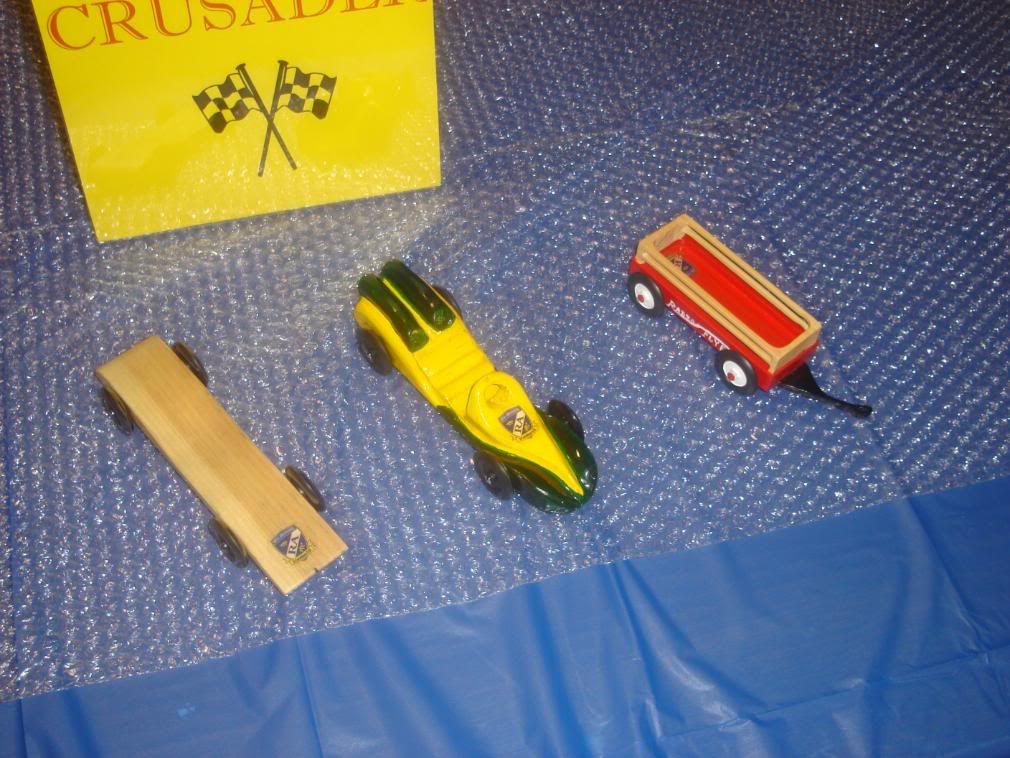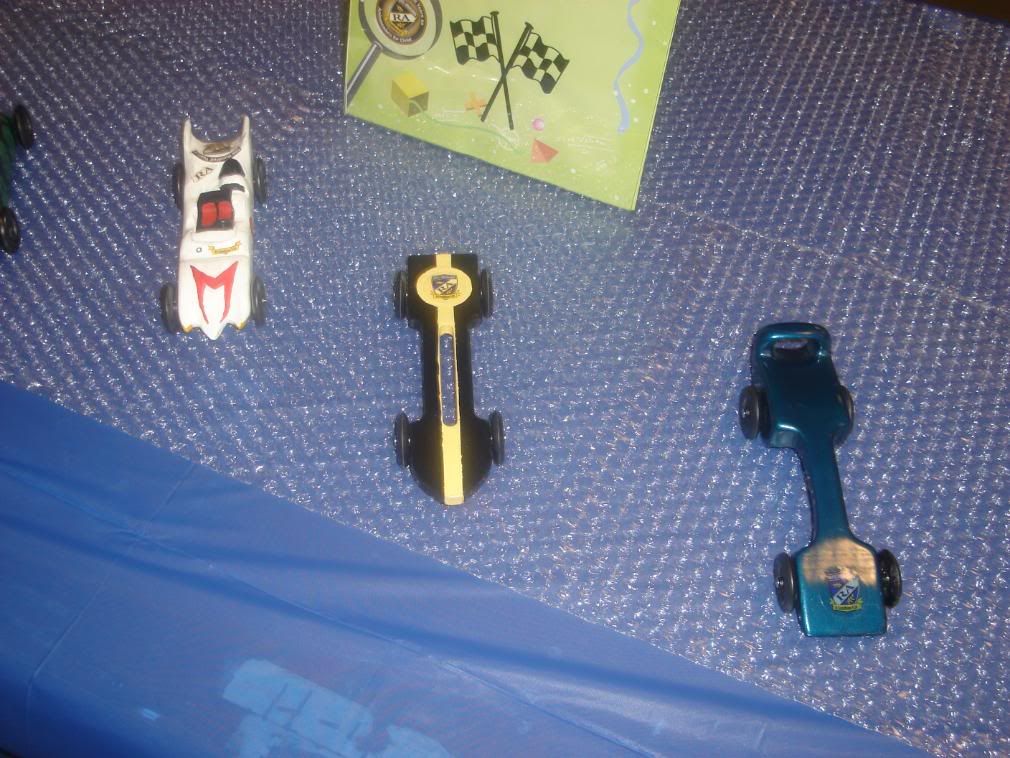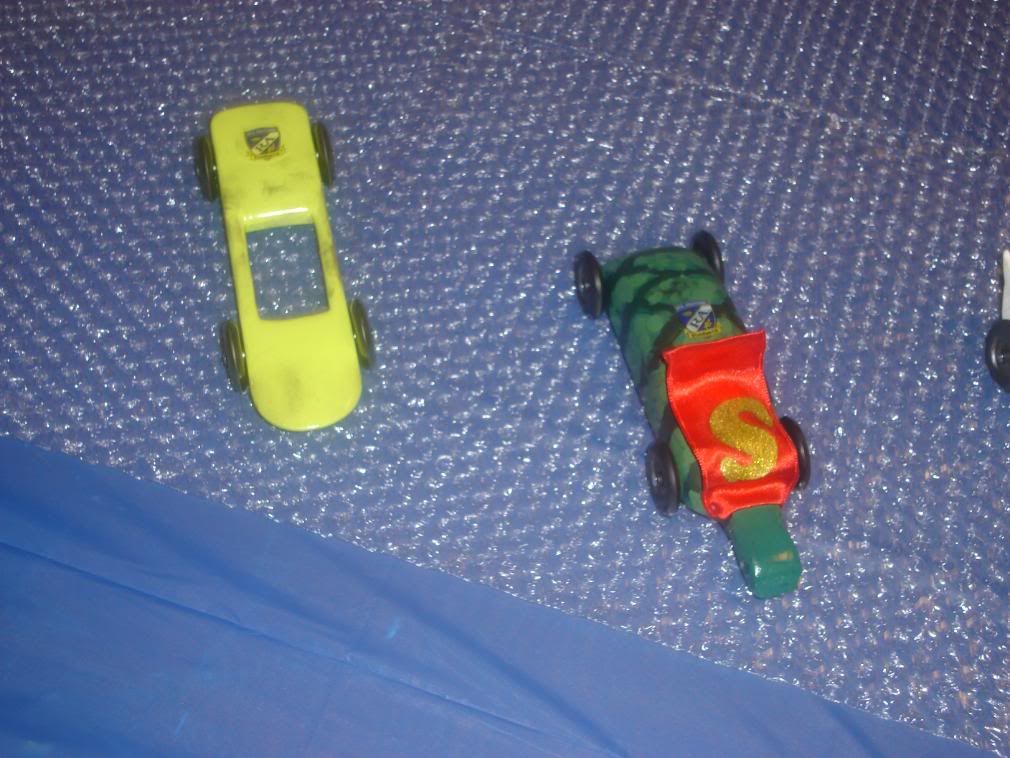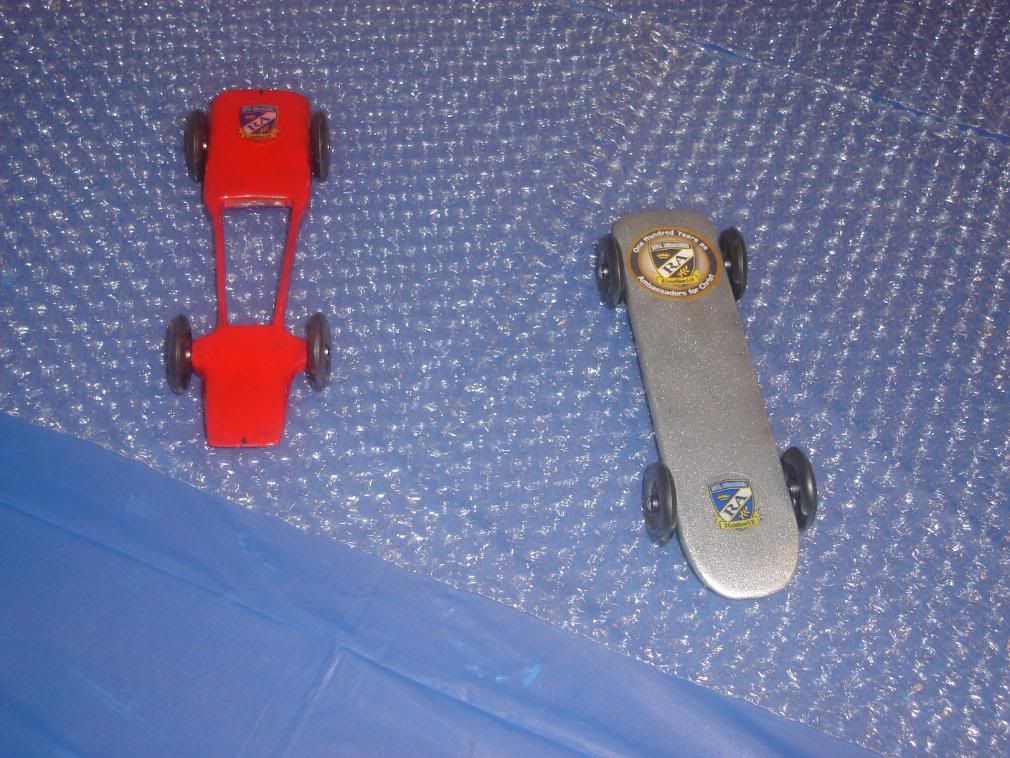 These are the cars entered into the speed race. Alot of fast cars!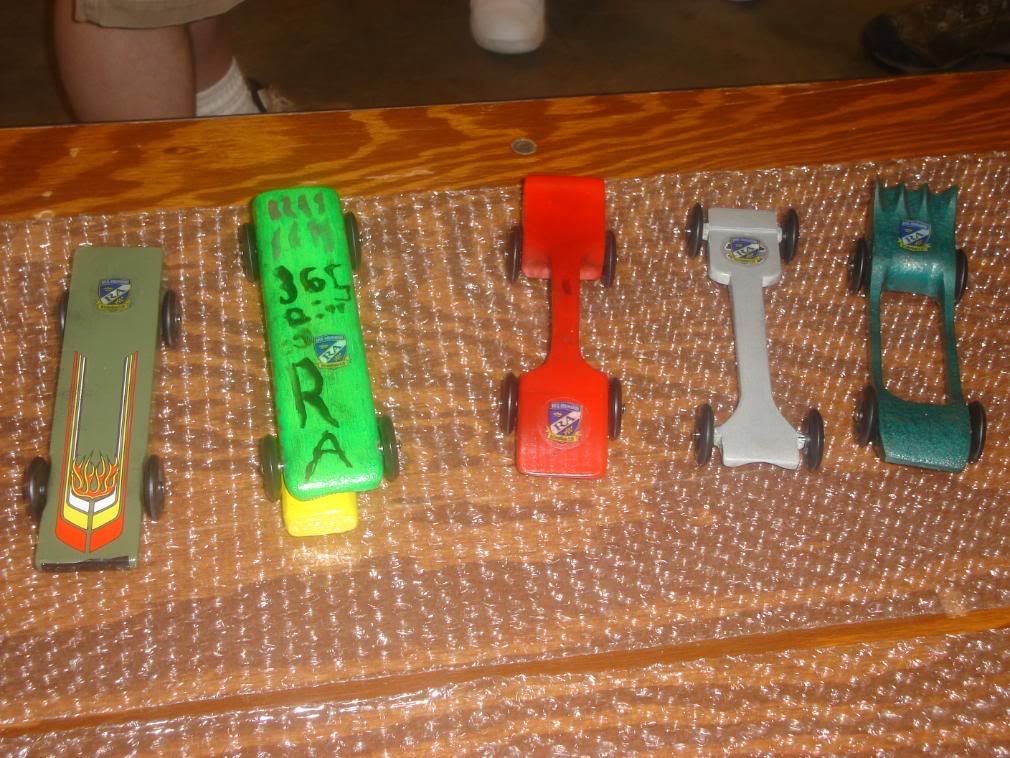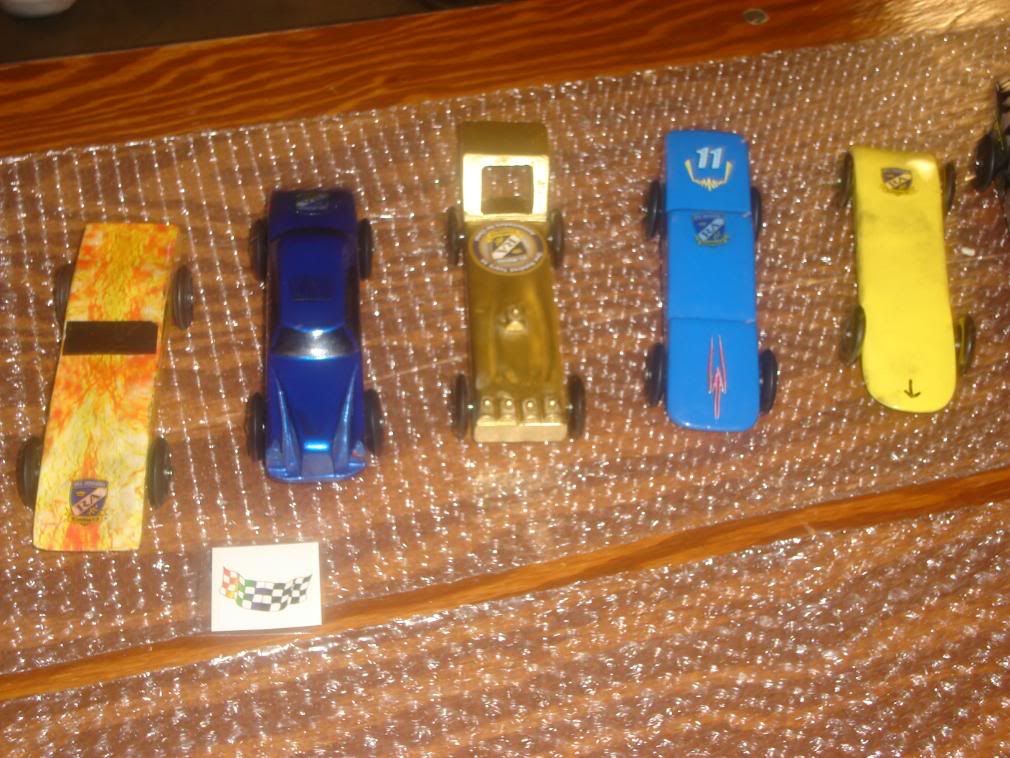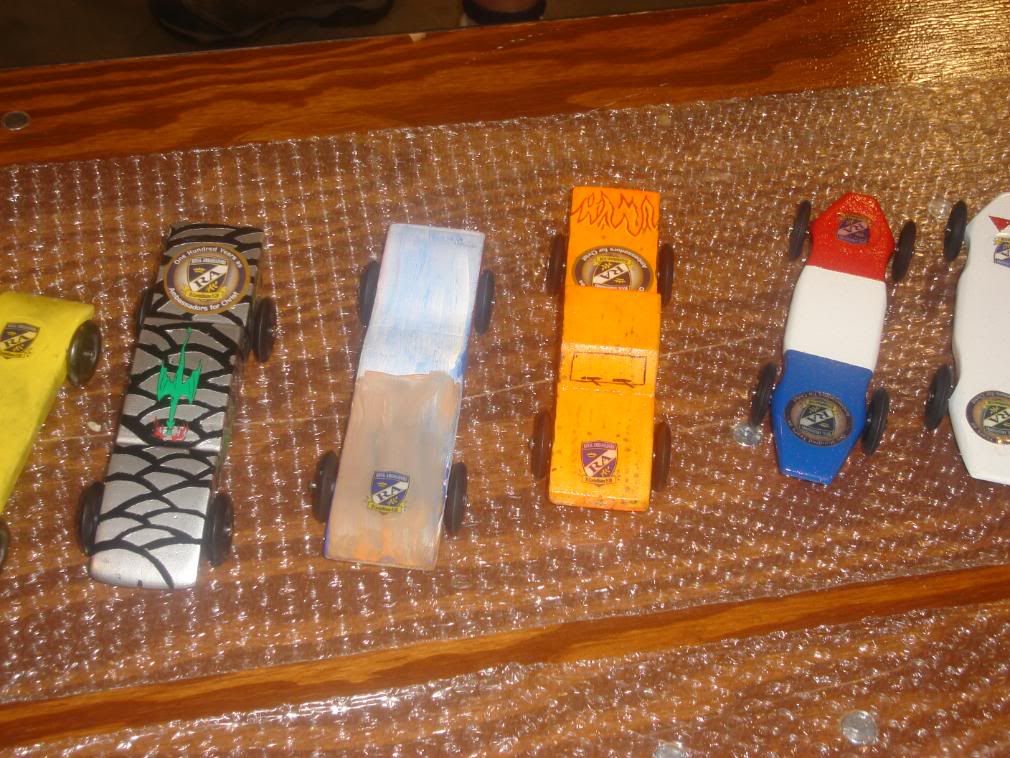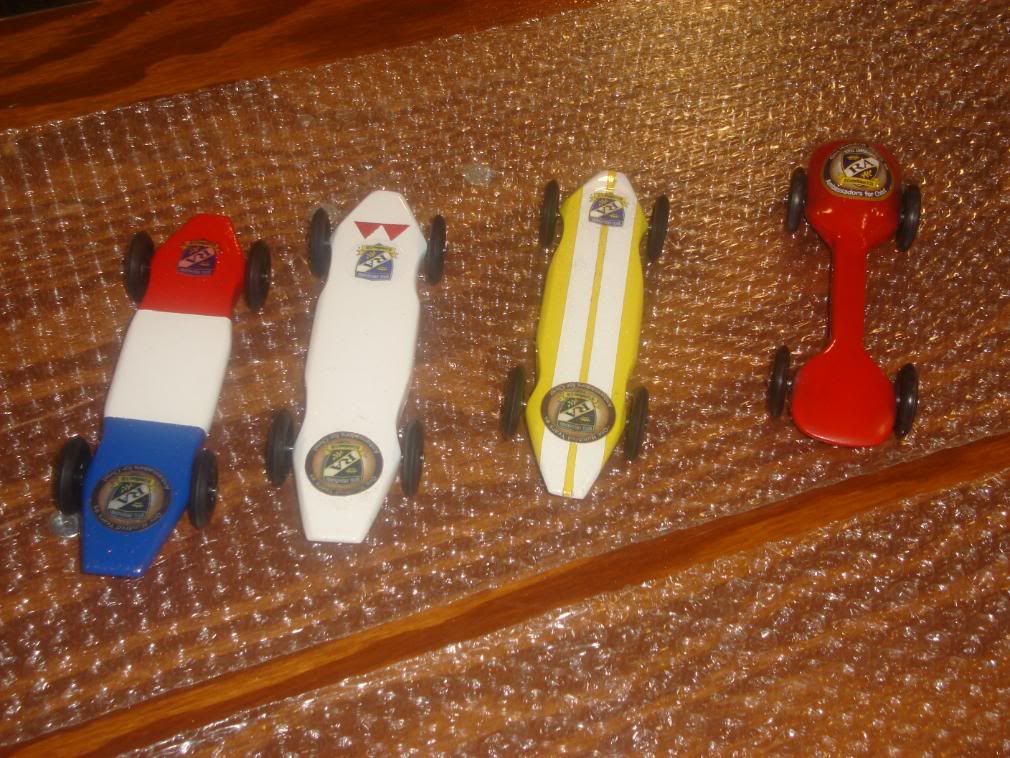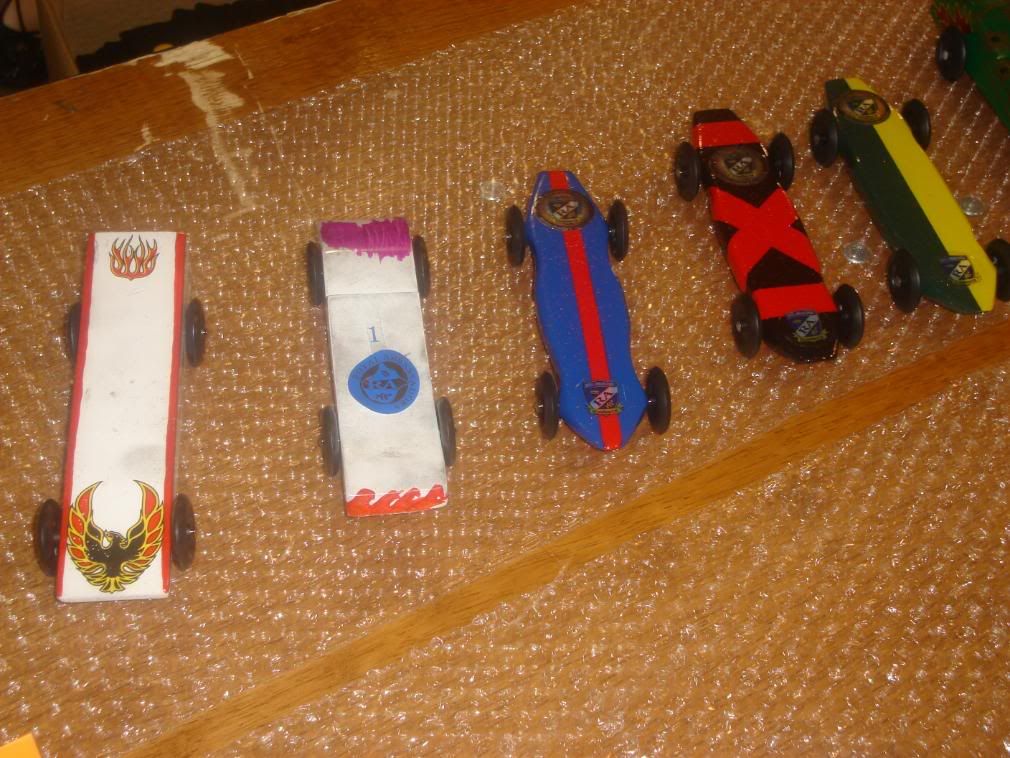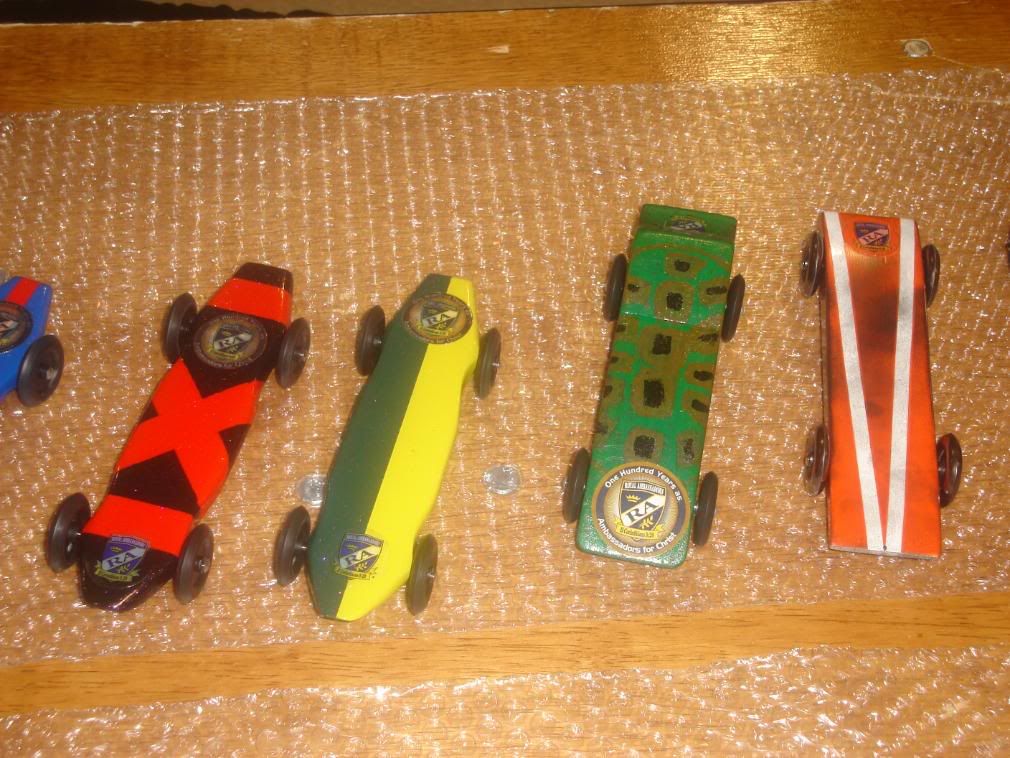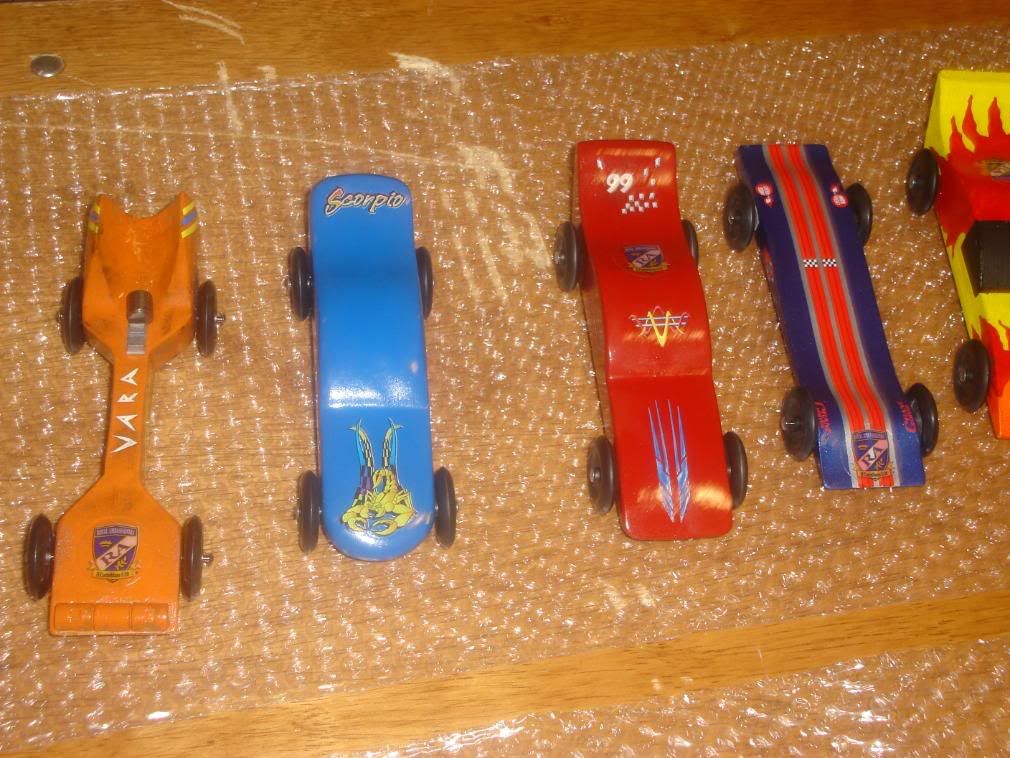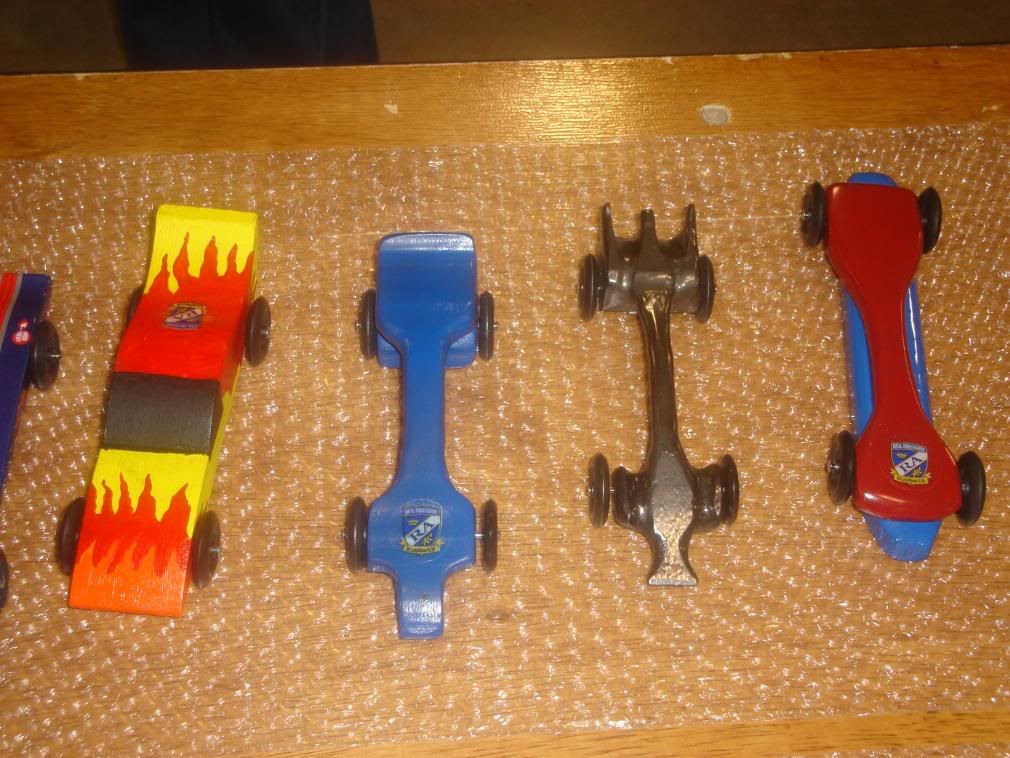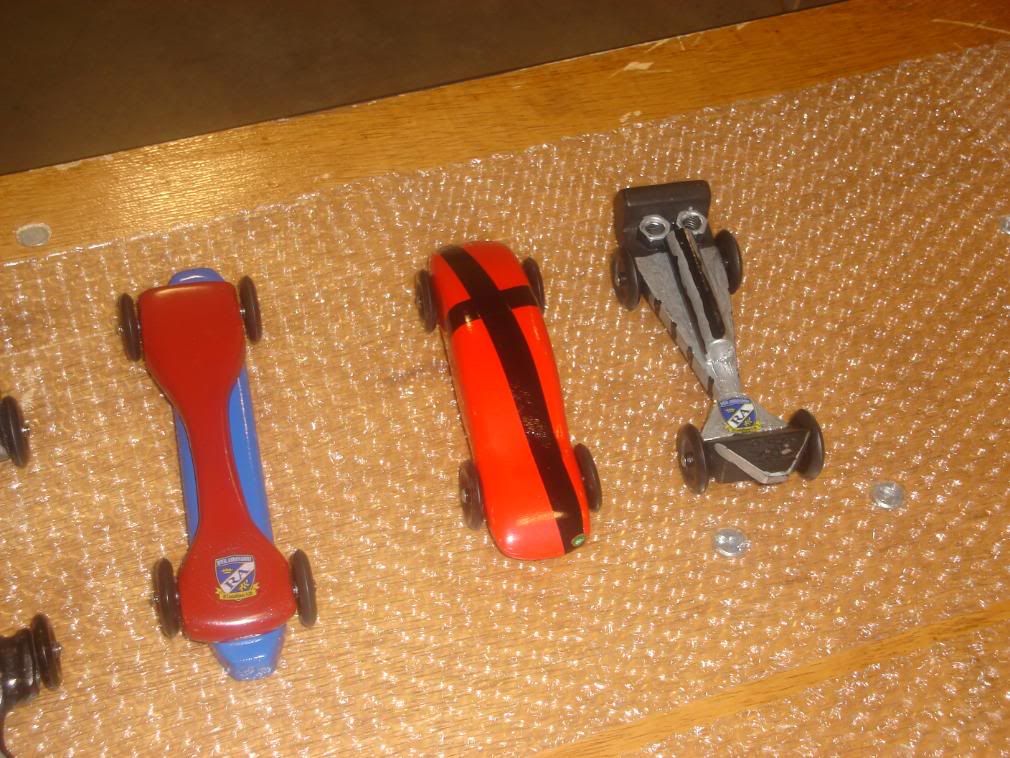 Here is pictures of the side rail track. CAUTION- If you ever have to race on one of these. Get your alignment DEAD ON, or your car will wonder all over the track. We set ours up to run straight and a little to the outside of the dominate wheel and it PAID OFF!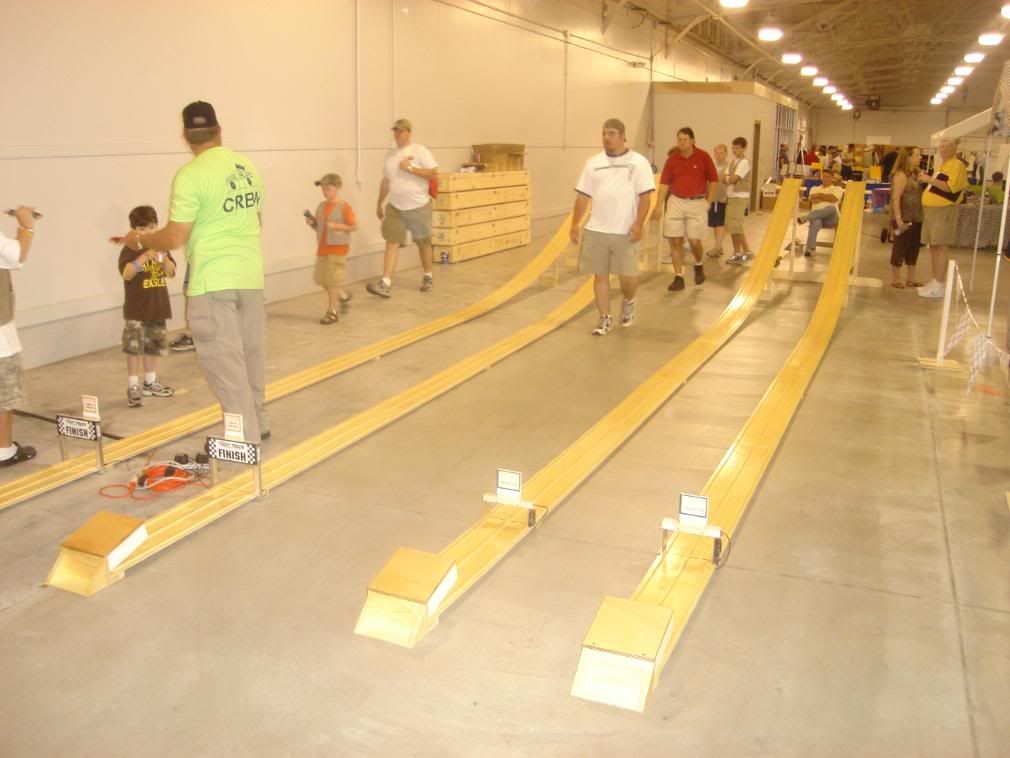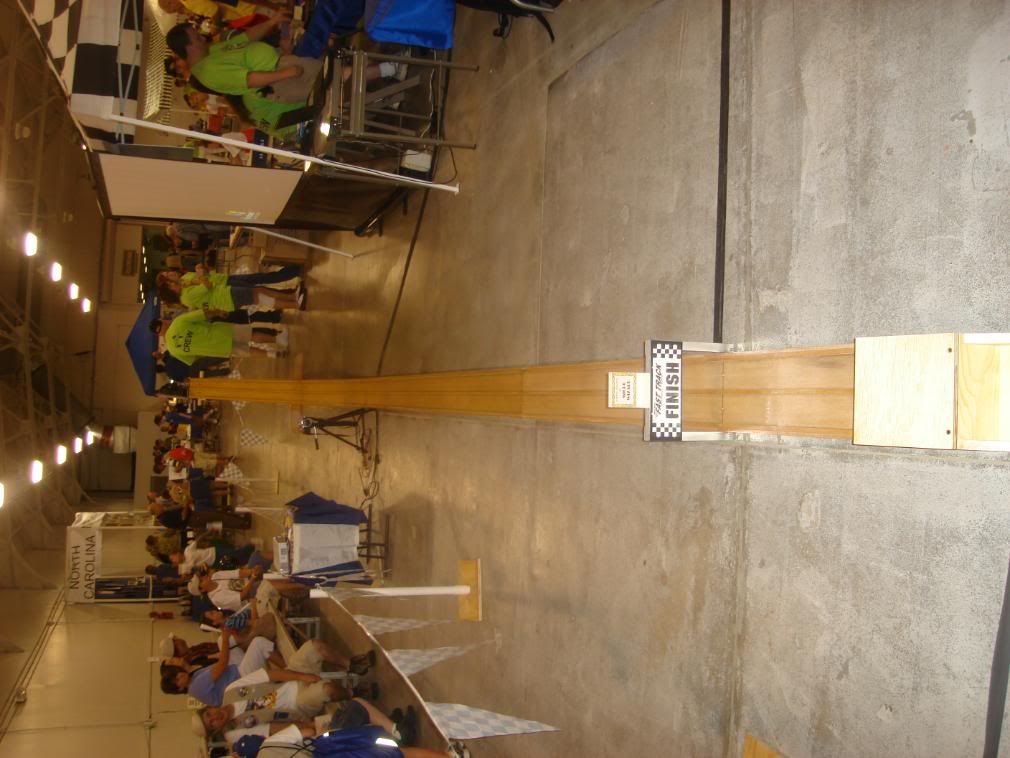 Here is some of the stuff going on and displays.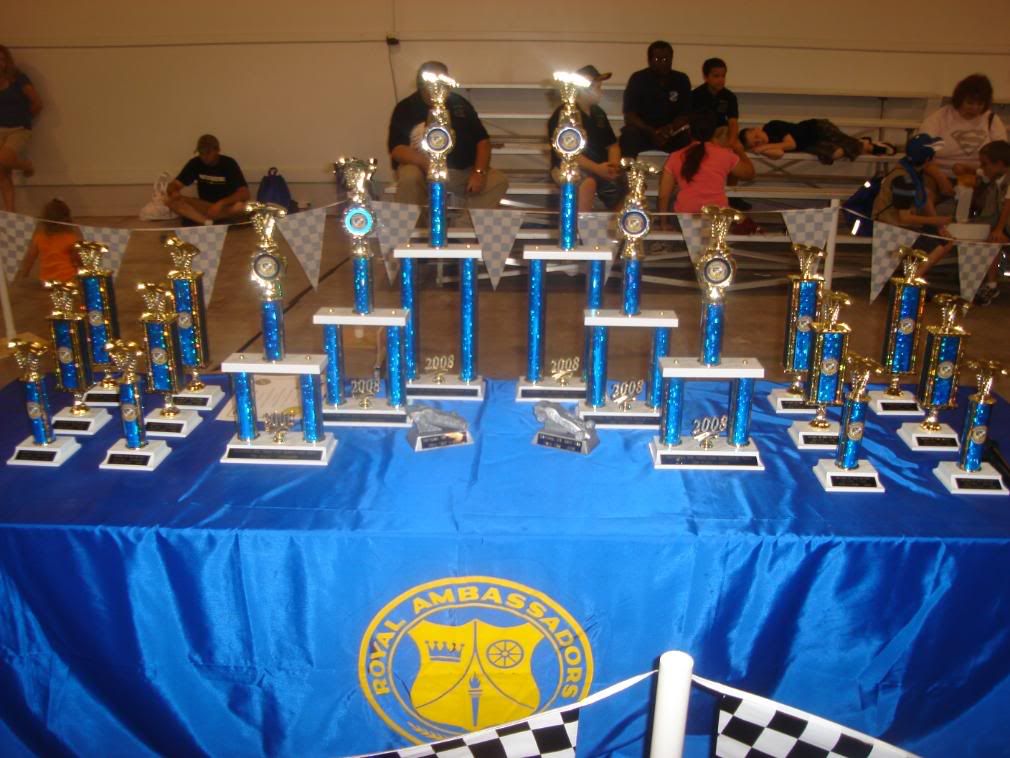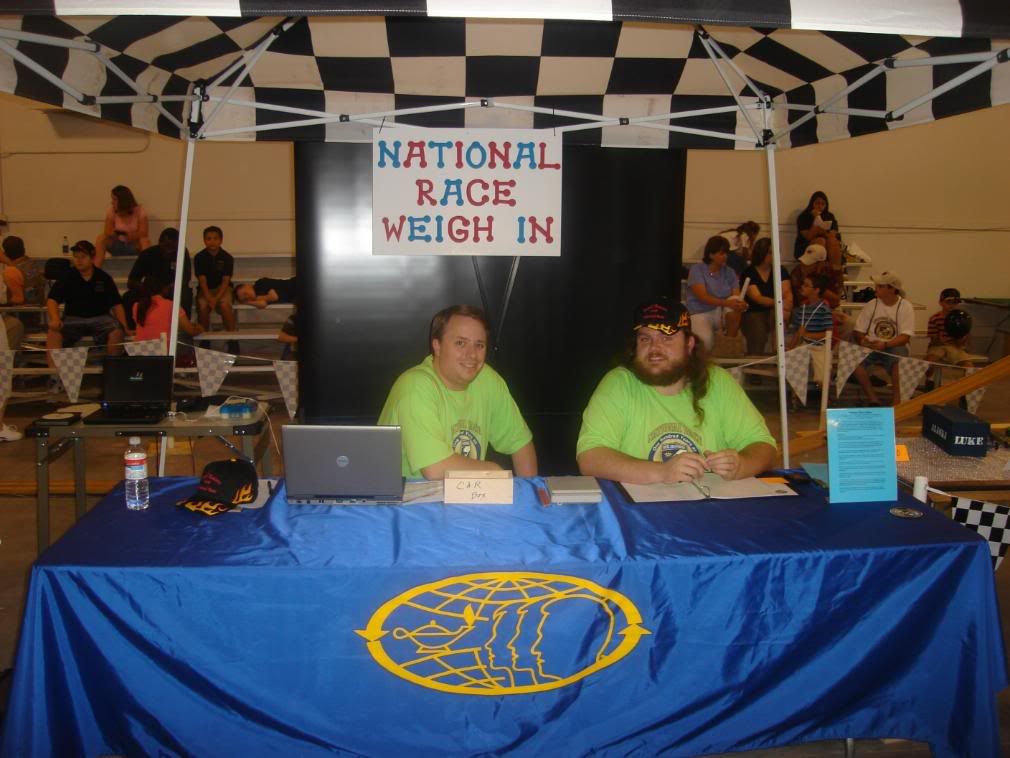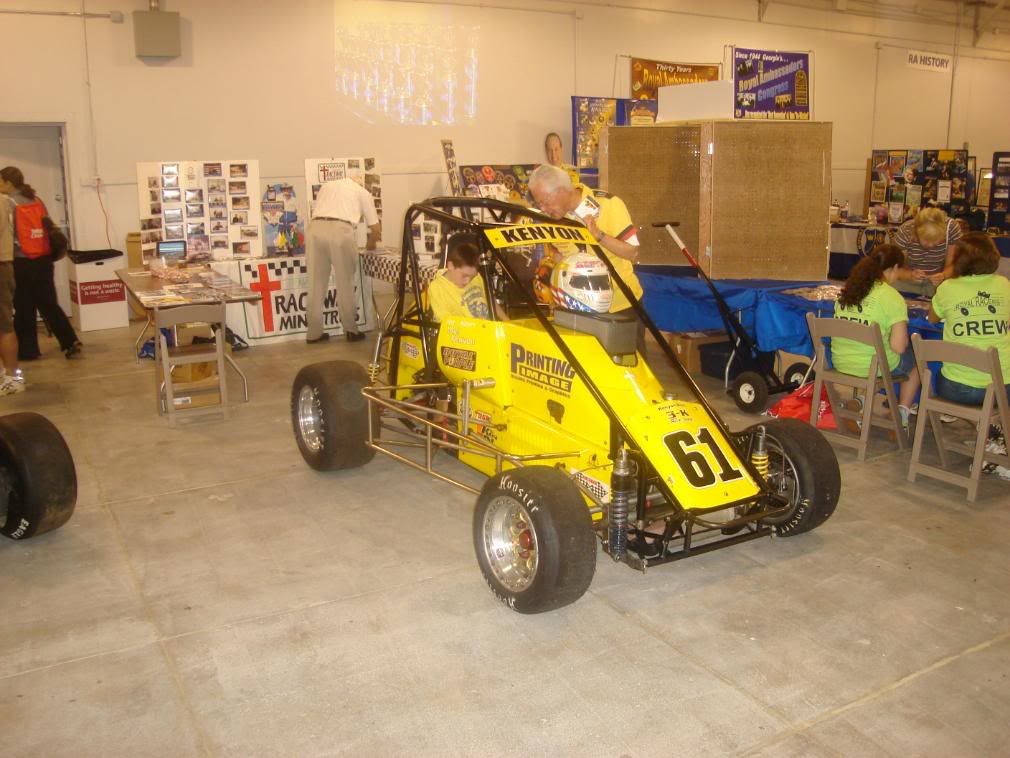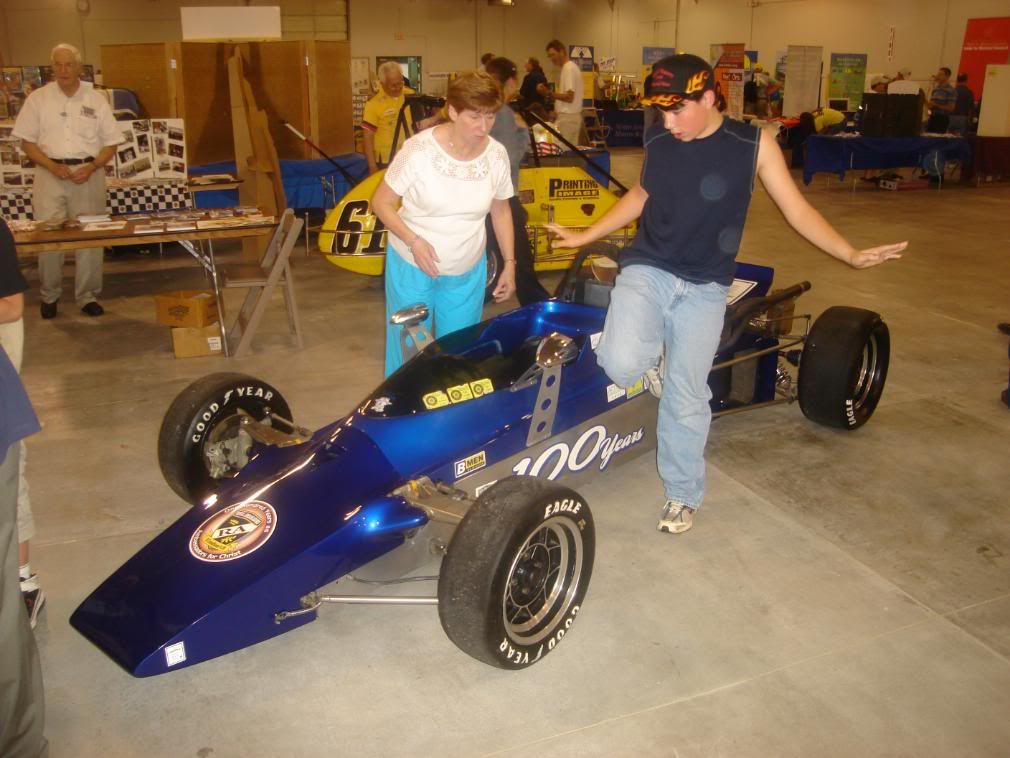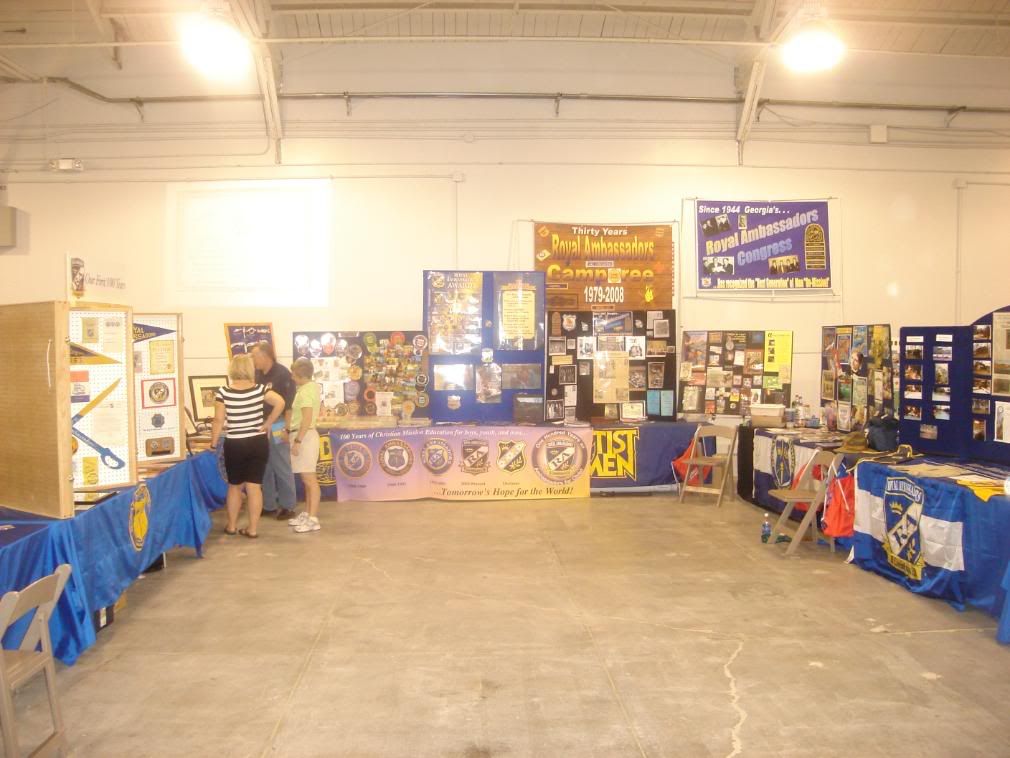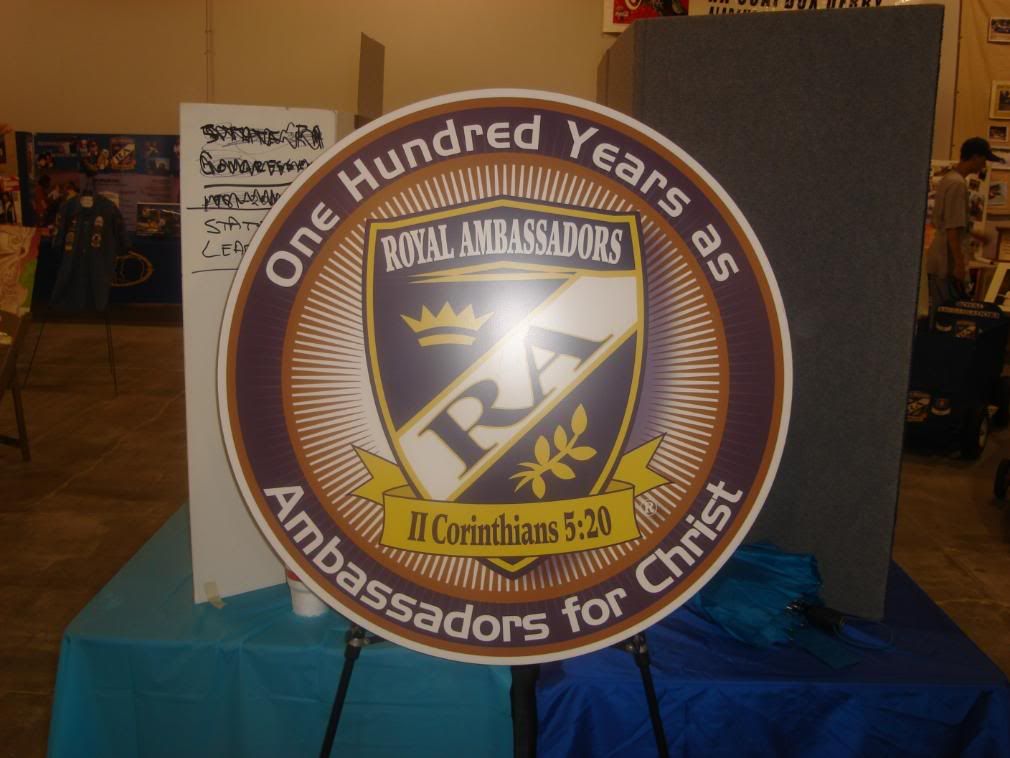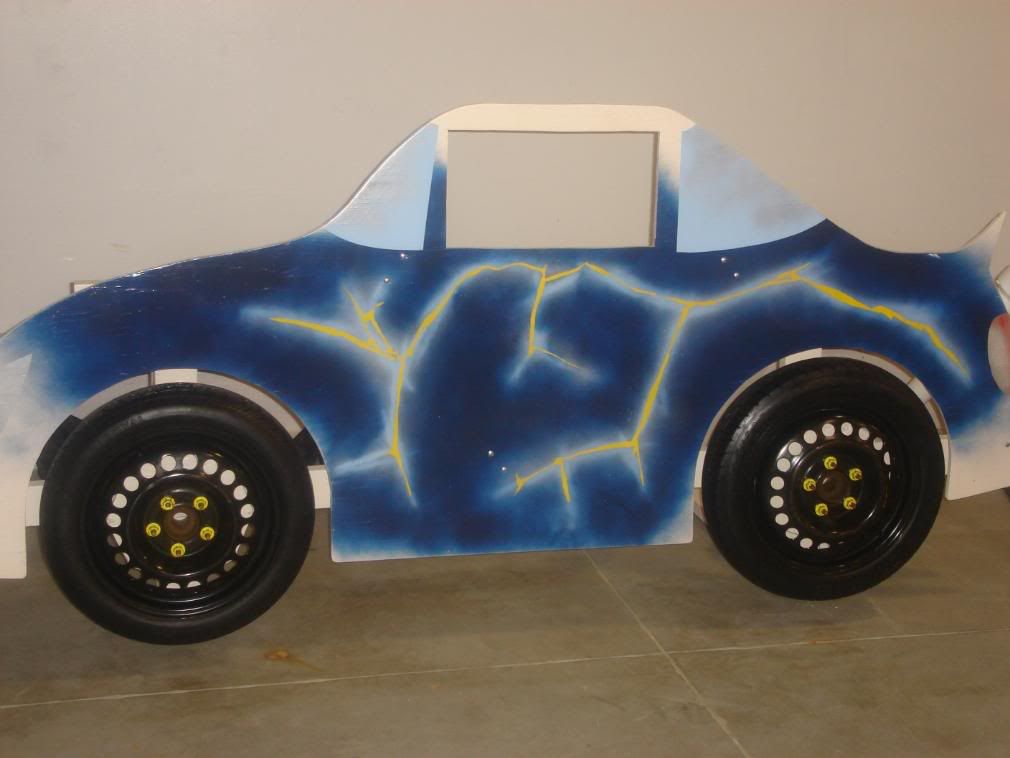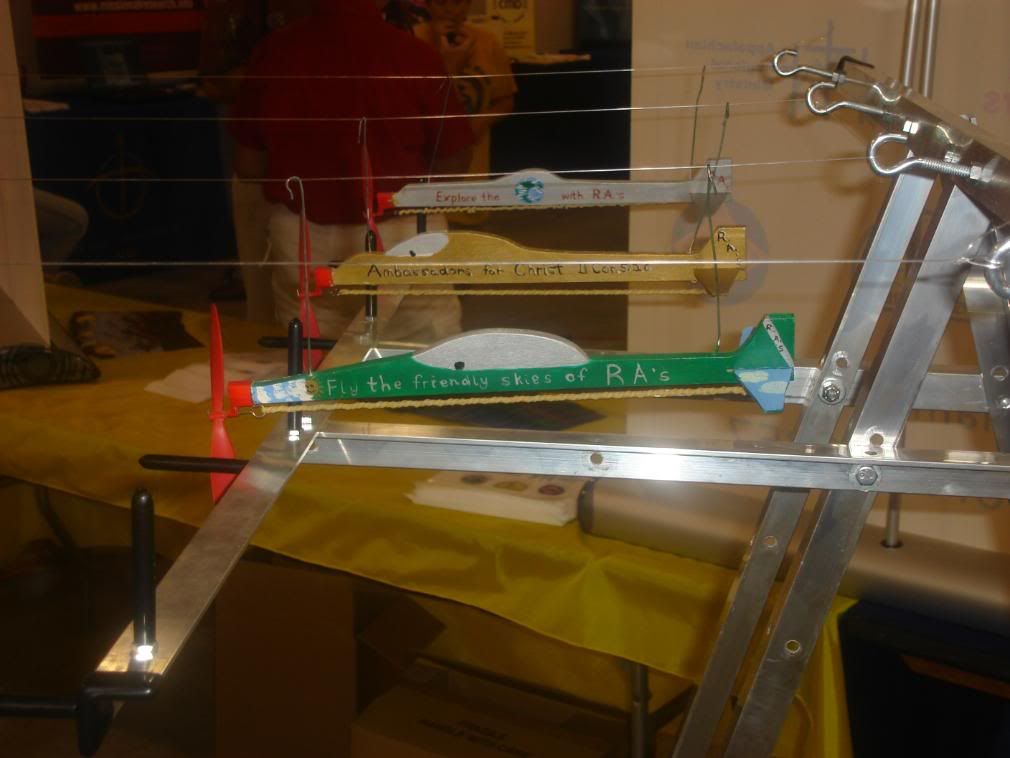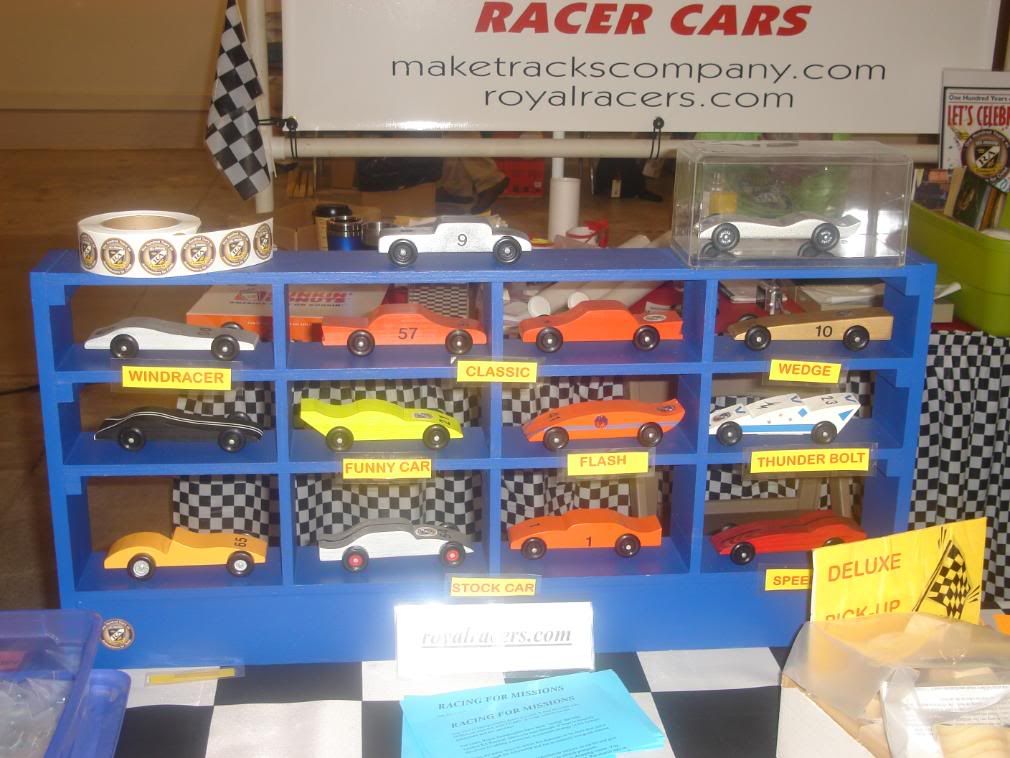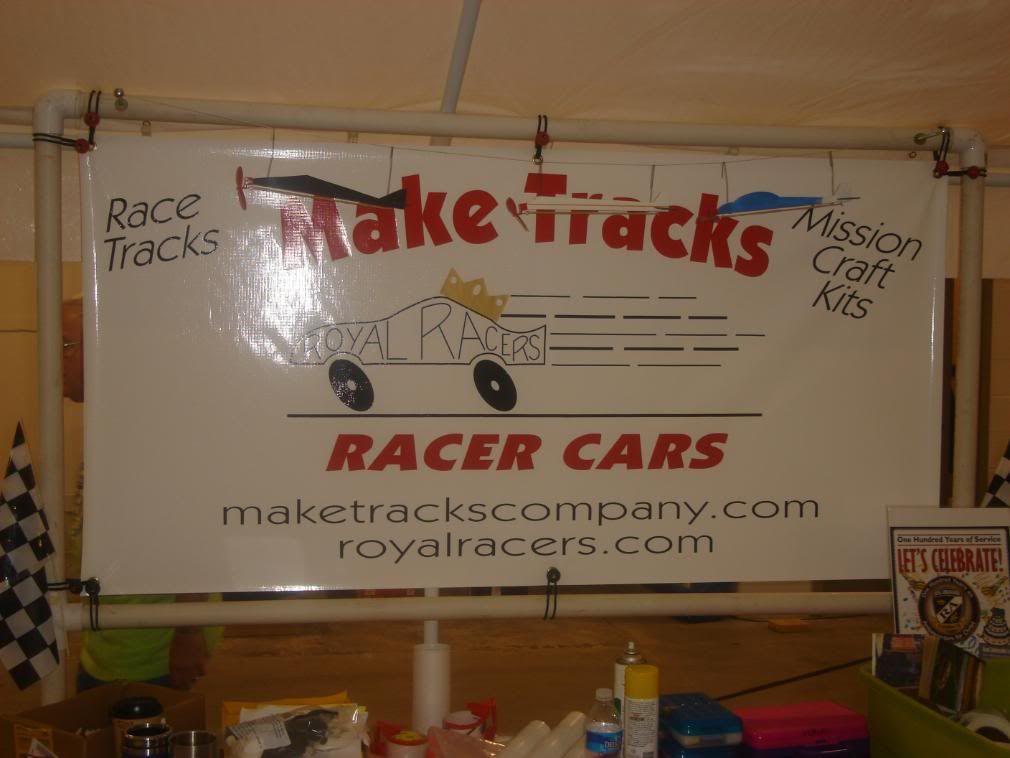 This is Jessie Dollar from my church. He won first place for speed in challengers division. The man standing behind with the mic in hand is Frank Green, CEO,COO, CFO, and janitor( those are his words) of Make Tracks Co. (www.raracers.com). The nicest guy you will ever meet and has great products.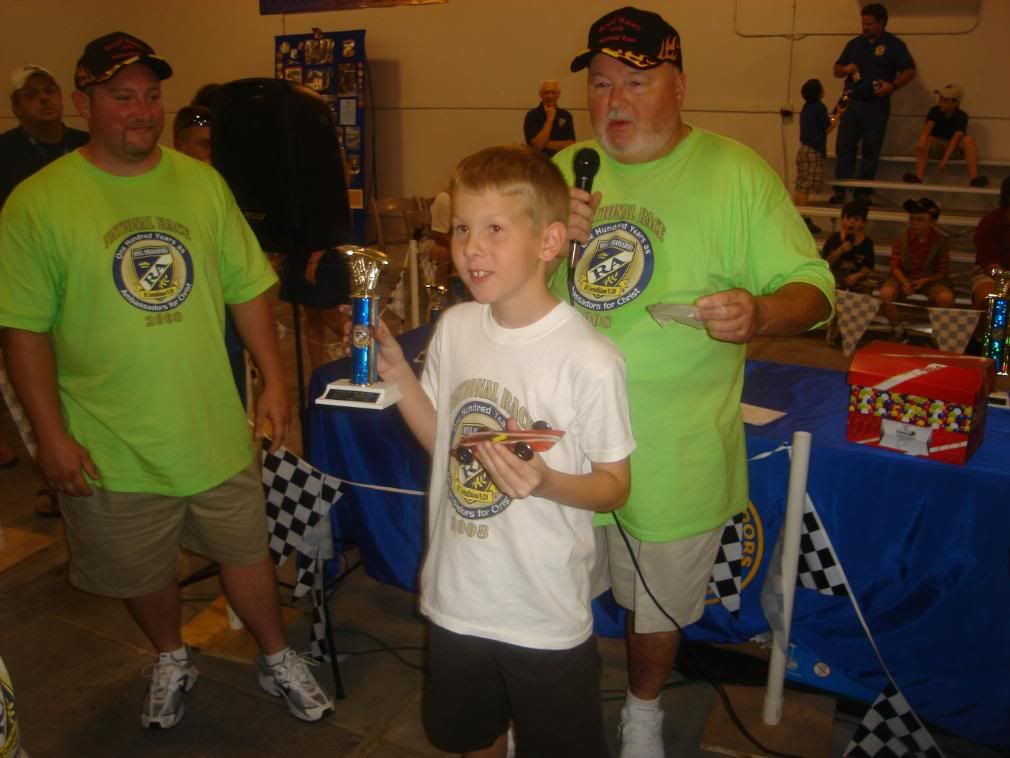 Again I want to thank everyone involved in putting on this event. GREAT JOB! We really had a good time.
I also want to thank Bill, Tory, Randy, and especially Steve for all your help in making this a success for my family and I. You guys really protray why this sports is so great and are a credit to pinewwood derby.
See ya later,
Beakerboysracing
Scott Ricks