Post by opaulo on Feb 10, 2013 8:34:24 GMT -6
Hey everybody!
I'm in a bit of a bind.
My son and I have had the best time building and racing pinewood derby cars these last 2 years and I'm considering going all in and getting a besttrack. My problem is that the garage is only 29 feet long. I showed the wife the pics of some of your tracks going through the living room, down the hall, across the dining room, into the kitchen and she responds with a resounding no, no, NO! Racing stays in the garage! LOL! I don't blame her. I've raced go carts, motocross, r/c cars and we currently race motorcycles cross country so I know how racing consumes us. We just love it!
Pinewood cars appeal to me so much because they are so simple and yet SOOO complex! A block of wood, 4 wheels and 4 nails. What could be more simple? Then throw in aerodynamics, 100 different kinds of lube, polishing methods, DFW, COG, COM, positive and negative camber, drift, etc, etc....Make no mistake, you guys are real racers and we like it.
Anyway, not having a test track drives me nuts. We drove 3 hours yesterday to test on a track that was open after a pack race only to find the same piece of crap 30 year old track we had our pack race on. I don't mean to badmouth it because the scouts still had fun and the racing was good but the track is OOOLD. The wood is swelled in spots and the joints are terrible. Rather than a stop area or even a blanket at the end it's got a ramp. Yes, a ramp that shoots the cars up in the air. Fingers crossed the person at the end catches both cars. That is if your car doesn't catch on a joint and pitch off the track. We just went back home. We found a hobby shop 3.5 hours north of here with a track but they only practice on Wednesdays.
Anyone around Indiana with a practice track that we could come make a few runs on the weekends???
Last year we went to the giant track at the Indy museum. He was in the top 20 for a little while but eventually got bumped. He looked close at the fast cars and decided he wanted to build one with fenders so we ordered up a kit from Evolution with Nellie Faye fenders and that's what we built this year. It was a lot of work for a 7 year old but he loves doing the work. At his pack race the car had a lot of rear wobble which cost him a win. He got a very close 2nd place. He was happy but wants to fix it before the regionals. We only have a 6 foot dining room table but we're trying. It's hard to judge if the front or rear is causing our drift.
Ugh, kiddo just saw me typing and asked if I found a track to practice on. He's hooked.
Here's his car this year. He like a motocross theme.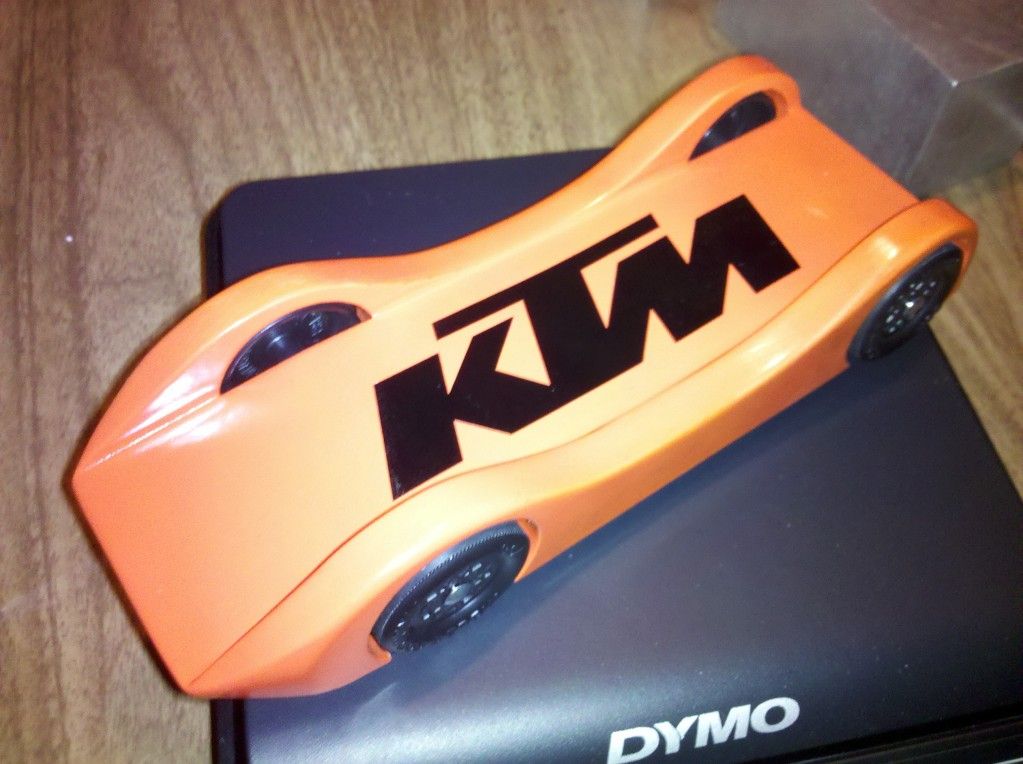 And last years car. We hit all the races we could. 3 firsts, 2nd, 3rd and 4th.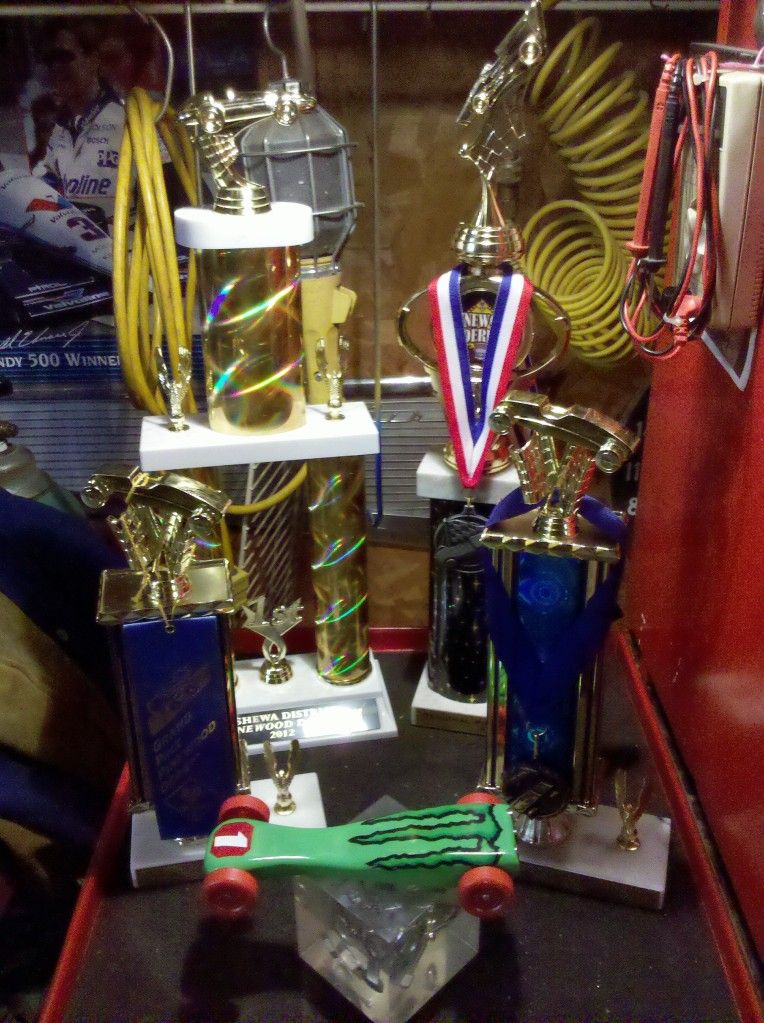 Thanks to all here. We've learned so much!!!
Paul